Circe – Aphrodisiac Elixir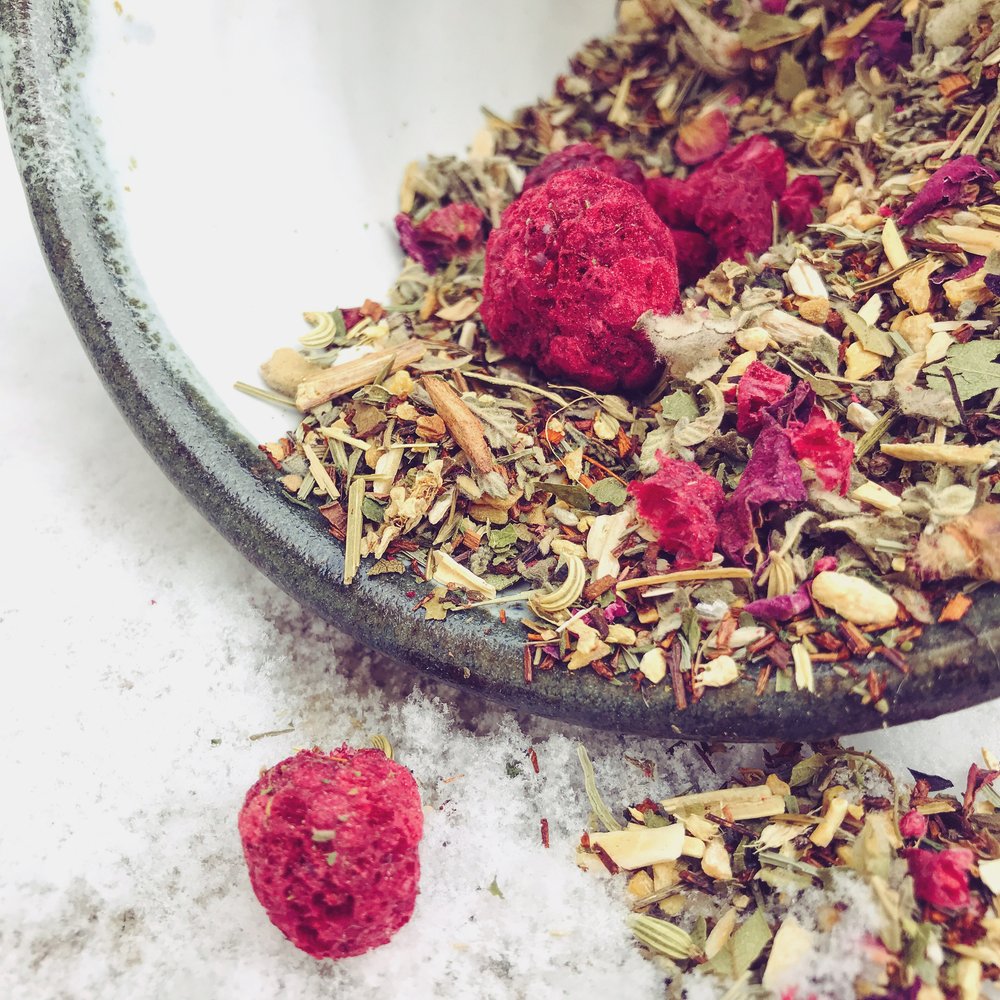 Circe – Aphrodisiac Elixir
Archetypal Tea Blend
seduce enchant replenish
An enchanting herbal potion crafted to help dispel sadness, restore physical and emotional stamina, and focus restless desire. Sweet and aromatic, with notes of tart raspberry and spice.
Circe blends herbs traditionally used to uplift the spirit, fortify the heart, and restore the nervous system. Damiana and raspberry leaf are known to help tone and strengthen the pelvic and reproductive organs, while shatavari and ashwagandha help balance and restore health endocrine function.
Read more about the archetypal energy of Circe here.
2.82 oz. (80 grams) Caffeine-free
Brews 20-40 servings
Ingredients: Rooibos,* rose petal,* damiana,* shatavari,* ginger,* mullein,* hawthorn leaf and flower,* nettles,* California poppy,* fennel,* horsetail,* honeybush,* red raspberry fruit*—
*certified organic
—NOT SUITABLE for PREGNANCY or for women actively trying to conceive.
Additional size options listed above. Only 2.82 oz retail option comes in bag pictured. Other sizes come in a kraft bag with a branded label.
Artemis Tea Canister: this 750ml borosilicate glass canister comes with an air-tight, sustainably sourced wooden lid. It holds approx. 3-5oz of tea, depending on the fluffiness of the blend. All canisters come with durable branded labels on the front and back. These make a beautiful addition to any tea-lover's shelf or counter display! Please keep your tea out of direct sunlight. It is best to use the tea you put in your canister within 2-3 weeks for optimal freshness.