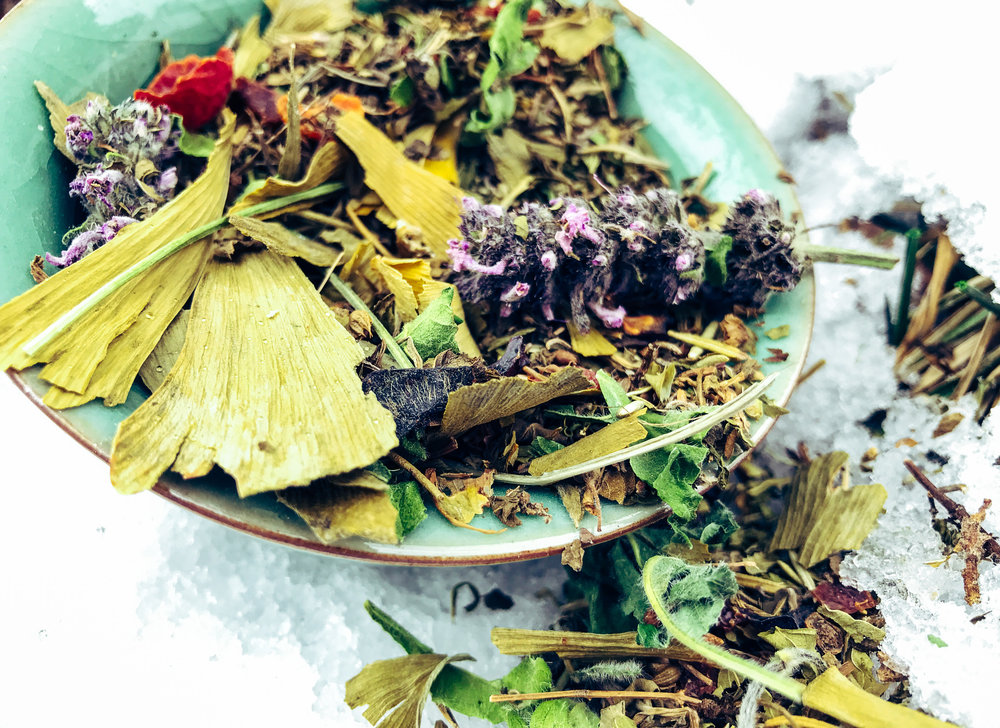 Einstein – Brain Tonic
Archetypal Tea Blend
imagine illuminate create
Brilliance = Light + Creativity. A nourishing herbal that helps calm the nerves and strengthen brain function. Formulated to promote deeper concentration, insight, and creativity.
Einstein combines anti-inflammatory and antioxidant cerebro-supportive herbs to help increase blood oxygenation and brain circulation, which helps strengthen long and short term memory, focus, and mental calm.
1.76 oz. (50 grams) Caffeine-free
Brews 20-40 servings
Ingredients: Holy basil,* spearmint,* peppermint,* ginkgo bilboa,* wood betony,* skullcap,* gotu kola,* rosemary,* rosehips,* gynostemma* (when in season), peppermint extract*—
*certified organic
Additional size options listed above. Only 1.76 oz retail option comes in bag pictured. Other sizes come in a kraft bag with a branded label.
Artemis Tea Canister: this 750ml borosilicate glass canister comes with an air-tight, bamboo lid. It holds approx. 3-5oz of tea, depending on the fluffiness of the blend. All canisters come with durable branded labels on the front and back. These make a beautiful addition to any tea-lover's shelf or counter display! Please keep your tea out of direct sunlight. It is best to use the tea you put in your canister within 2-3 weeks for optimal freshness.